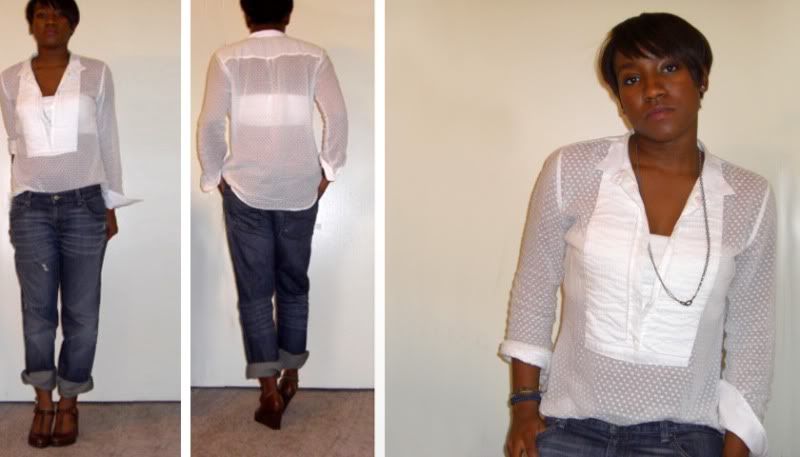 ( Tuxedo Shirt, JCrew. Under-garment, idk. Jeans, Gap. Wedges, Gianni Bini.)
At this present time, I'm wishing that someone could take photographs of my outfit for me. Not because I am a narcissist, but because I feel as though anyone may do a better job than I am currently doing. The JCrew blouse has such wonderful detail and i failed miserably to capture it (cant you tell in my facial expression lol). I think its about time for a camera upgrade, any suggestions...
I'll tell you one thing though, every shirt should be see-through...its much breezier...