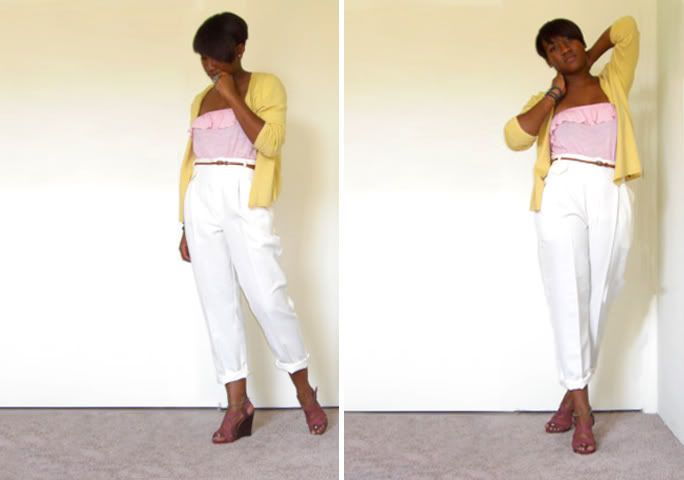 (Pink Stapless + Belt, Urbanoutfitters. Cardigan + Pants, Thrifted. Sandals, Old Navy. Ring, Francesca's Closet.)
So a funny thing happened to me two days ago, my computer charger died, thus so did my computer (and quite frankly myself). Not seeing the funny part, ya neither was I. So I took my laptop in for a check up at best buy to investigate whether or not it was indeed my charger that died or something else. Good news- it was my charger and it was easily replaceable. Bad news- in order to get a new one I would have to fork over $90.00. Painful. Extremely painful. So I called up the pops to inform him of my dilemma and ask if he happen to have a spare charger lying around the house. And to my great delight he said, "Yes, in fact its brand new. You need it"? Um ,hell ya I do! Needless to say I owe my daddy (my super-hero :)!
This one goes out to you pops... you be da bomb son (does anyone even say that anymore)! lol
Don't you wish life was always that easy?
Later in the day, I switched to wearing these flats from Urban Thread... my feet were barking.