ROXY MOXIE-TAGGED...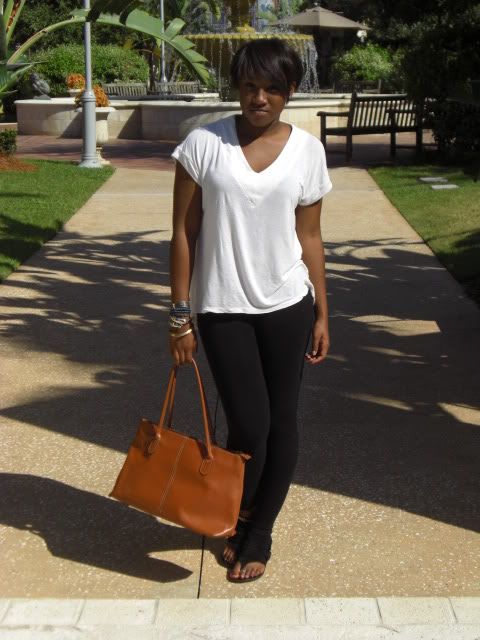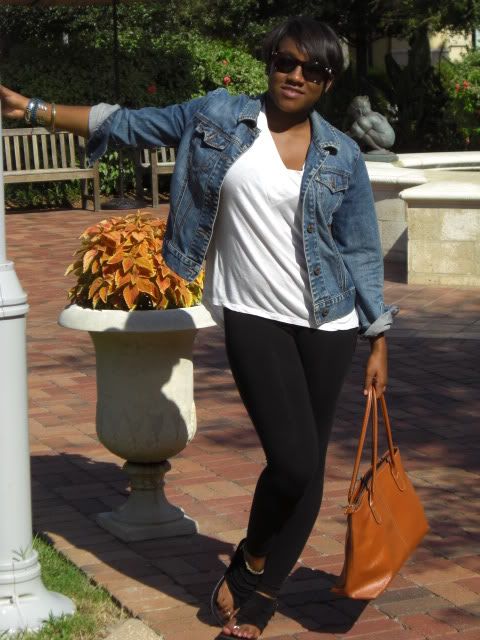 (Asymmetrical Top, UrbanOutfitters. Jean Jacket, Gap. Leggings, MaxStudio. Sandals, M.I.A. Bangles, Old. Sunglasses, RayBan. Bag, Abaco Paris.)
About a week and a half ago I was tagged by
Miss Ellie
(thank you miss ellie :) My mission: to blog
7 Interesting Things About Me.
Roxy/Quicksilver: The summer before my freshman year of high school **cough...6 years ago...coughcough**, I entered a nation-wide Roxy/Quicksilver Design a Swimsuit competition. 25,000 entries were submitted and low-and-behold I WON! I will never forget that amazing experience and needless to say it inspired my love for fashion. (I would have scanned pictures, but I posted this 3am...enough said)


Killing Me Softly: On my NYC trip, I sang a snippet of the Carpenters Killing Me Softly in a resturant. Nervous, you bet your sweet ass I was...fun, definitely!


Architrave Magazine: I am an architecture student and completely love it. My work was recognized and published in an on-campus architecture magazine, Architrave. Here is a picture of the published project. The project is 4ft by 2.5ft made from basswood and all hand painted. Wish I could say more, but this post doesn't need to grow any longer than it already is. I'm soooo proud of it...

Prom Queen: My senior year of high school I was voted prom queen. Three years later, I still have the crown... I'm waiting for the perfect outfit to wear it with lol.


Tardy: I'm late to just about everything....EVERYTHING! I'm not proud of it... but it's the truth. My boyfriend loathes it.


ANTM Moment: When I cut my hair a few months ago, I cried like a baby. It was quite pathetic... and funny at the same time. I call it my, America's Next Top Model moment.... the girls always cry when they get a makeover. I used to laugh at those girls... now I am one of those girls lmao. Oh well... I'm in love with it now


I Lost My Pants: I have definitely had my fair share of embarrassing moments, but this one takes the cake. In 8th grade, I was playing basketball with all the boys on an outdoor court. Long story short... the ball went over the fence, I went under the fence to retrieve the it, when I jumped up off the ground... my pants+underwear stayed on the ground. Embarrassed... you bet my bare ass I was....
Next I tag, Olingue, Sol, Raez, Delmy, Damsels, Jules and Star.
**Sigh** I'm done...lol