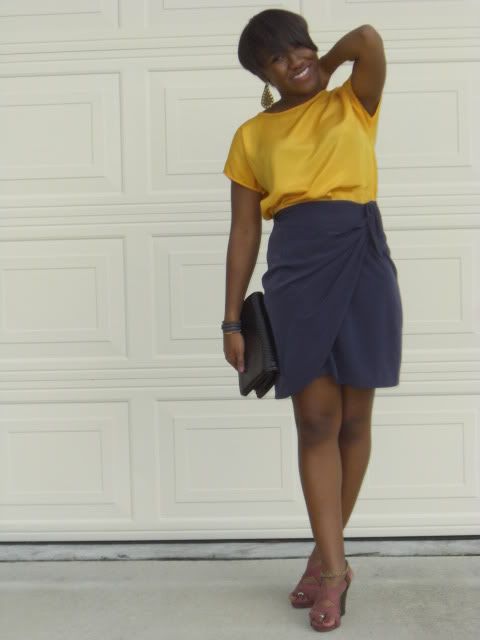 (Cardigan, JCrew. Top, Thrift ed. Skirt, Thrifted. Wedges, OldNavy. Gladiator Sandals, UrbanOutfitters. Clutch, Thrifted. Earring. UrbanOutfitters.)
Lately, I have been so inspired by Lanvin and Dries Van Noten, I had to pay a little homage. I found the yellow top and this charcoal skirt at a thrift store and immediately thought of this Lanvin look. The geometry is quite different but the colors are spot on (yay)! I also bought little-boy brown oxfords today and I can't wait to wear them. During the day I changed my wedges to flats... I can't wear heels for a long time... my dogs bark...LOUD!

Sorry about the picture quality... again. The sun has been hiding from us Floridians. I think the lack of sun may be the culprit, but I'm not completely sure. The picture quality from this past post turned out great (yep, same camera), so I'm pretty disappointed in my latest posts :(. Any suggestions?